Welcome to The Stag on the River, pub and B&B. Situated in the charming village of Lower Eashing near Godalming, The Stag sits alongside the banks of the River Wey, making for a picturesque backdrop in which to indulge in fine food, excellent drink and relaxing overnight stays.
The historic inn, dating back to the 17th century, is conveniently situated just minutes off the A3 in the peaceful Surrey countryside. Settle in for a relaxing overnight B&B stay in one of our 7 beautiful hotel rooms or simply visit us for a delicious meal, bursting with flavoursome, locally sourced ingredients.
We are part of the award-winning Grosvenor family; a local pub company that is passionate about quality food, drink and bringing the 'village pub' back to our communities.
INTRODUCING OUR WINTER MENUS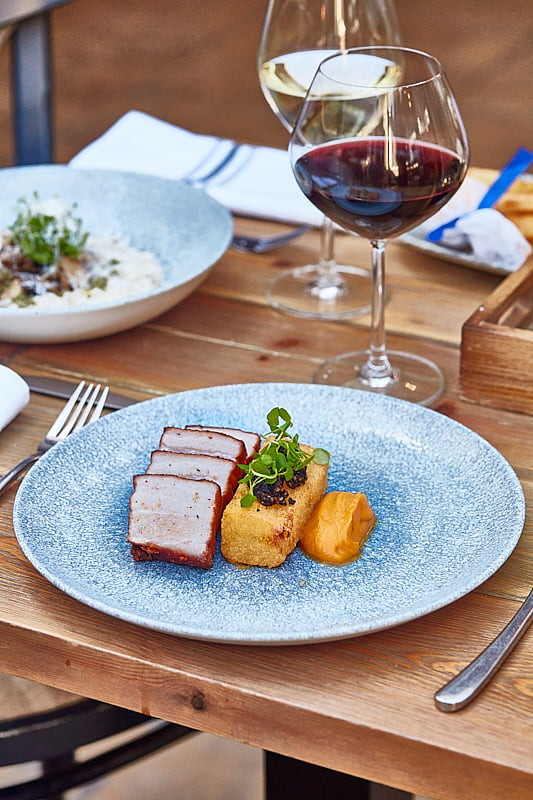 We're falling head over heels for our new winter menus.
Best enjoyed next to a roaring fire on a crisp, winters day, we hope you'll join us as we enjoy dishes that celebrate the bold, comforting flavours of the season's harvest.
Our menus are the best of British, blending traditional dishes with culinary flair that our chefs have tried, tasted, and tasted again, in the quest of the perfect winter menu. Perfect for those special occasions, for a catch up that's long over due or for a midweek pick me up.