Get to know Château Carbonneau a little better, and you could win a 2 night stay at the stunning vineyard's B&B!
Château Carbonneau is a family run vineyard and beautiful B&B located in Passac-sur-Dordogne near Bordeaux. The property was inherited by Wilfrid Franc de Ferrière in 1992, whose family bought the château in 1938.
Wilfrid and his family continue to passionately craft excellent quality wines, two of which are named after his daughters and one paying tribute to the proud sequoia tree at the entrance to the château. All of the wines we exclusively feature from Château Carbonneau are of exceptional quality and as we import direct, they also represent great value.

Win a stay
This autumn, we're giving you the chance to win a 2 night stay at Château Carbonneau, with Euro tunnel and accommodation for 2 people at the Château included! Simply enjoy 2 bottles (or 1 magnum) of any Château Carbonneau wine before the end of November to enter the prize draw which will be announced in December*!
We're also giving everyone who enters 15% off their next visit; it's just our way of saying thanks for entering!
Meet the maker
On Tuesday 15th November, our sister pub in Tilford, The Duke of Cambridge will be hosting a fabulous evening of guided wine tasting by the man behind the wine, Franc de Ferrière.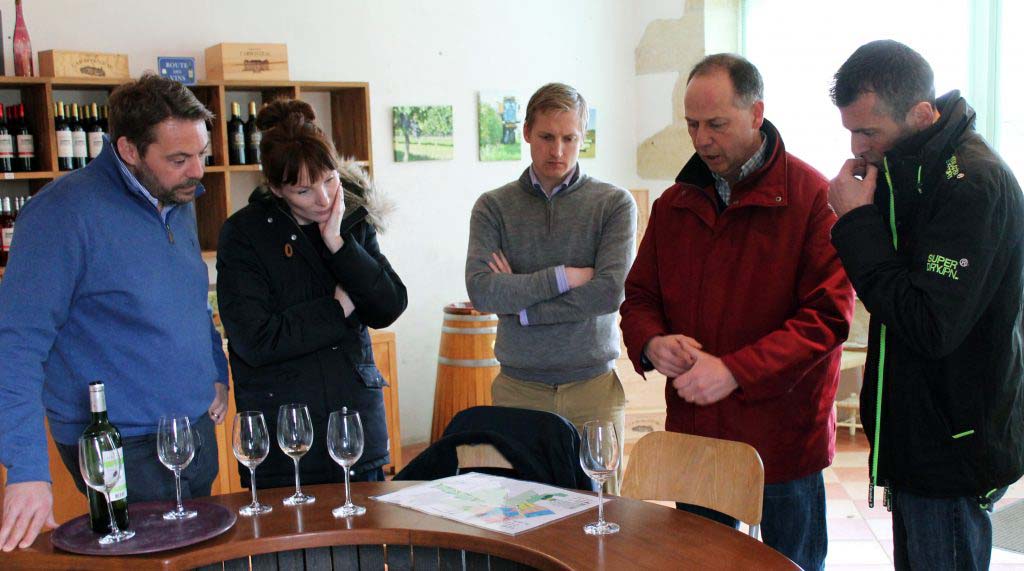 To enjoy this evening of wine tasting (and cheese of course!), you can get your tickets on Eventbrite now. Tickets are £10 per person and we'll throw in a discount voucher for a bottle of wine too!
Book your place today
Tuesday 15th November, 7:30 – 9:30pm
Can't make 16th November?
The Cock Inn in Headley, near Epsom, will be hosting a similar event on Wednesday 16th.
Book for The Cock Inn's event here.