CherryFest Music Festival Returns
Back for the 9th year at our sister pub, The Duke of Cambridge in Tilford, on Sunday 28th May from 6pm – 9pm and Bank Holiday Monday 29th May midday – 9pm
CherryFest will return in 2017 and it's set to be bigger and better than ever, in a bid to exceed last year's fundraising total of £7,000!
Not only will there be a full day of family fun on Bank Holiday Monday 29th May, but on Sunday 28th, there is a fantastic live set of jazz from 6pm, all in aid of Cherry Trees.
---
Jazz Evening, Sunday 28th May; 6-9pm
Book tickets for an evening of jazz and enjoy a bite to eat on the patio or simply sip on a perfect G&T in front of the stage whilst soaking up some great live jazz.
OPENING ACT
The Ollie West Band, a seven-piece group centered around the keyboard skills of 19 year old Ollie West, a student at the Royal Northern College of Music in Manchester. Includes a string section.
HEADLINER
The Mayfair Syncopators, a quartet specialising in material from the early days of jazz and blues up to the present. Line-up of Vox/trumpets, Sax/Reeds, Bass, Banjo/Guitar
Tickets £10 per person
Limited availability.
All proceeds go to Cherry Trees.
---
Music Festival, Bank Holiday Monday 29th May; Midday – 9pm
After the success of last year, this year is even more jam-packed, with food available throughout the day, including BBQs, a hog roast, sweet treats and more.
They're also introducing an additional outside bar complete with draught beers and ciders so you can grab a glass of your favourite tipple from any of the three bars on the day, including two special fundraising drinks; The Cherry Trees Cocktail with Silent Pool Gin, and Tilford Brewery's CherryFest Ale, a blonde, fruity, summer ale with a burst of citrus at the start and malt towards the finish.
As always, there will be plenty to keep the little ones happy, with a bouncy castle, inflatable slide, professional face painters and a kids entertainer.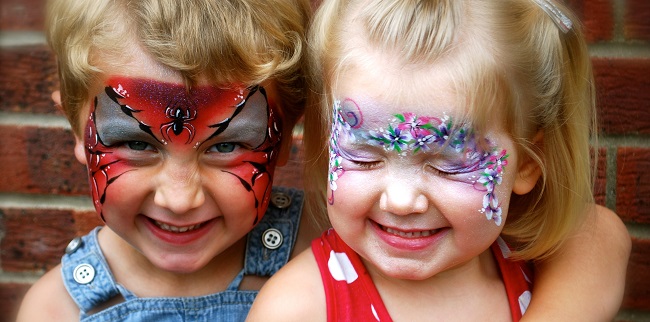 The charity raffle returns with some fantastic prizes too, including tickets to Goodwood Revival, an NFL game at Wembley Stadium, vineyard tours and plenty of local treats from our wonderful suppliers and friends of the pub.
THE LINE UP
12:00pm Sour Kix
12:30pm Dragonfly Sky
1:15pm Backwoods Creek
2:00pm Mantic Muddlers
3.00pm Will Shackleton Band
4:15pm Megan & the Common Threads
5:15pm Raffle break
6:15pm Ollie West Band
7:45pm Free From Gravity
Adults £6 | Kids age 12 and under £2 | Kids age 3 and under go free
No advance tickets available
All proceeds go to Cherry Trees
---
With fantastic food from Texas inspired BBQ to freshly made crepes, face painting, a charity raffle and more, there's plenty to discover at this year's CherryFest so head over The Duke's page and save the date in your diary!
Follow the Facebook event page