Room Reservation
Please enter your booking dates below
How we support Phyllis Tuckwell Hospice Care
We are proud to support Phyllis Tuckwell and fund raise to help this incredible charity continue to care for patients and their families throughout the whole of West Surrey and part of North East Hampshire.
As the NHS/Government only covers 20% of Phyllis Tuckwell's costs, they have to raise over £20,000 a day to be able to offer all of their services, which are given free of charge to patients and their families. Fundraising is therefore hugely important, and there are a number of ways in which we try to help…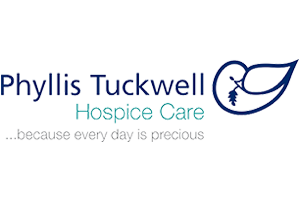 Red Mist Ale
We have teamed up with the award-winning Tilford Brewery to create our own recipe ale, Red Mist, and we donate 20p from every pint sold here at The Stag to Phyllis Tuckwell Hospice. So when you take a sip, you're also doing your bit for charity!
Charity Challenge
Every year, we take part in a charity challenge to raise money for a couple of local causes. In July 2017 our Charity Challenge saw a 16-strong team take on the Three Peaks Challenge, most definitely the hardest challenge we have set to date.  The team all survived (just!) and managed to raise over £12,000 for Rainbow Trust Children's Charity and Hampshire & Isle of Wight Air Ambulance.
Kids Meals
We donate 50p of every kid's meal sold to Phyllis Tuckwell Hospice so not only are your little ones enjoying a tasty bite to eat, but they're doing their bit for this wonderful charity as well!
Dash of Colour
Since 2015 we have sponsored the red station at the annual Dash of Colour held by Phyllis Tuckwell. It's a fun-filled day for runners of all levels, who take on the 5k course at Frimley Lodge Park, running through clouds of coloured powder paint, ensuring participants (both runners and volunteer 'throwers') end up as colourful as a rainbow!