Here at The Stag we take pride in creating long term partnerships with all our suppliers; from our meat and veg, to our spirit, beer and wine makers. It's part of our commitment to the community and to you, our lovely customers.
---
We recently took a trip over to visit the brilliant, Château Carbonneau vineyard, just east of Bordeaux, during the harvesting season to find out more about how they make their wines.
The Chateau is based in the heart of wine country in an area called Passac-sur-Dordogne and we have been serving wines from the Chateau since April this year. We wanted to learn more about the process behind the making of the delicious wines and it all starts in a neatly kept vineyard, at the family run Chateau, headed up by Wilfred and his wife Jacqueline.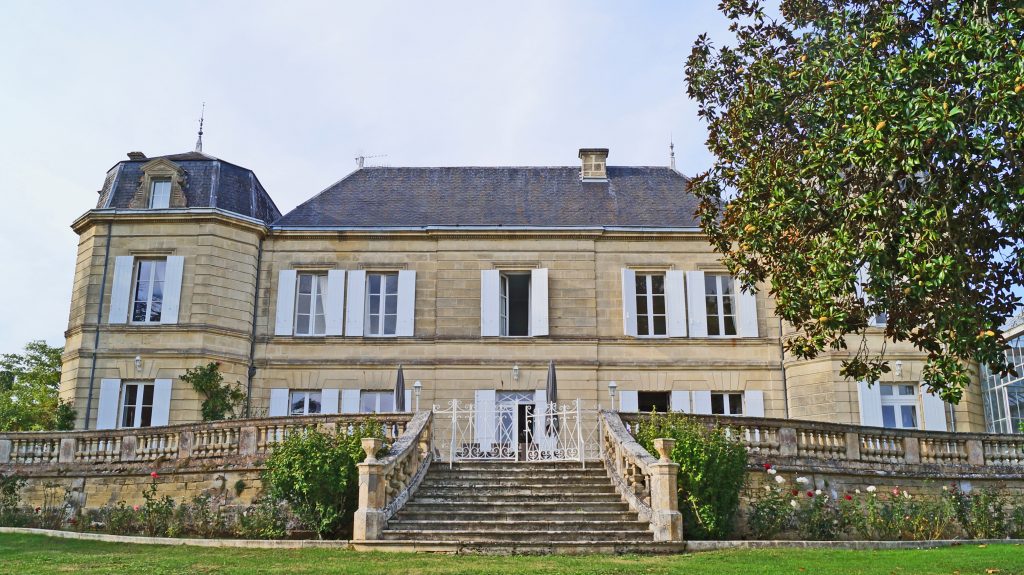 ---
A brief history:
It is thought that the regions original export, before various different crops were planted, was charcoal which is where the Chateau gets its name 'Carbonneau' which roughly translates to coal.
The first documented owner of the chateau was Jacques Fouignet, who built the property which stands today. The final addition was the conservatory, built during the reign of Napoleon III when these glass rooms were in the height of popularity.
The property was sold onto Harold Ray, a former English officer who emigrated to New Zealand in the early 1900's where he married. They moved back to France and ran the property as a farm with dairy cattle, fruit orchards and vineyards.
The property was passed down to their daughter Olga and her husband Jean who left the property to be run by a tenant farmer. They had five children, the youngest of whom is Wilfred who has been running the chateau for the last 24 years.
---
A tour of the vineyard:
Wilfred led the tour which took us around the 44-hectare vineyard where they grow Merlot, Cabernet Franc, Cabernet Sauvignon and Sauvignon Blanc grapes. He explained to us the many slight but significant processes that 20+ years of wine making will provide, such as, by planting his vine rows 2m apart as opposed to 3m, the fruit yield is of a better quality, he also noted that by ploughing alternate rows this also increased the vine vigor.
These seemingly small differences have a huge impact to the wine. Managing vigor is important to vineyard owners, the 'vigor' describes how productive a vine is, an overly vigorous vine will produce a lot of average quality grapes and a low vigor will produce fewer, more concentrated grapes resulting in a better quality wine.
We were given the opportunity to taste Merlot and Cabernet Franc grapes fresh from the vine. They are much smaller and sweeter than our standard table grapes, and have a Brix level of around 24-26 at harvest as opposed to 17 – 19 of table grapes (Brix is the measure percentage of sugar in a liquid) making them ideal for fermentation purposes.
One distinct advantage of the chateau's location is their south facing vineyards, perfect for maximizing sun, and secondly the moisture retaining qualities of the clay/limestone soil; advantageous during warmer, drier months of summer.
Depending on the wine you are making the fermentation time and temperature will differ, for example the Lulu rose; a mixture of Merlot, Cabernet Franc and Cabernet Sauvignon grapes will be macerated for 6 hours and then fermented for 12 days at 17°C, whereas, the Classique red is made from Merlot and Cabernet Sauvignon grapes and fermented for 8 days at a higher temperature of 24-27°C.
Each wine will then be aged in vats for a number of months until it is time to bottle. The vats will be tested on a daily basis to ensure they are aging correctly, and when it's nearing time for bottling, Wilfred invites a Master of Wine for tasting to give his recommendations.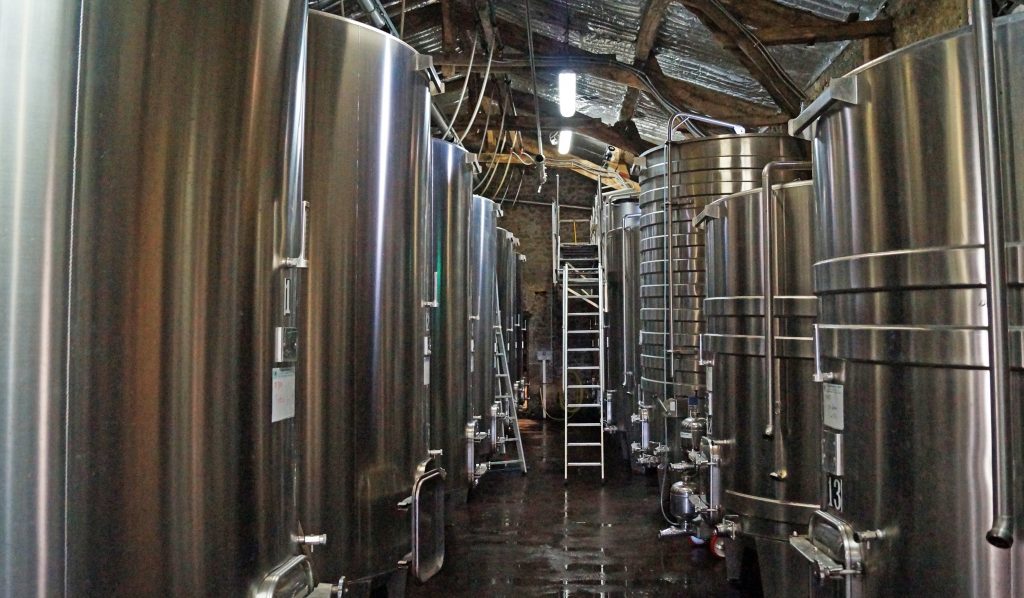 ---
As we walked around the chateau, an understanding of why one would choose to operate a vineyard became clearer; the relationship between nature and farmer, the daily maintenance of the vineyard is  more an act of dedication and affection than a tiresome exercise, and a sense of lifestyle not just a business opportunity sprung to mind. It's a real labour of love which continues throughout the year.
---
We were introduced to Wilfred's youngest son Pierre, who has been working with his father, maintaining the vineyard during the summer months between his studies. Like his father, he is also very knowledgeable regarding wine and has been inputting his ideas in recent years, namely the label design on the bottles has undergone a face lift and we can expect a sparkling wine in the near future.
---
There is a clear passion in the family for wine making and it was obvious from conversation that Pierre has the same enthusiasm for the industry as his father.
---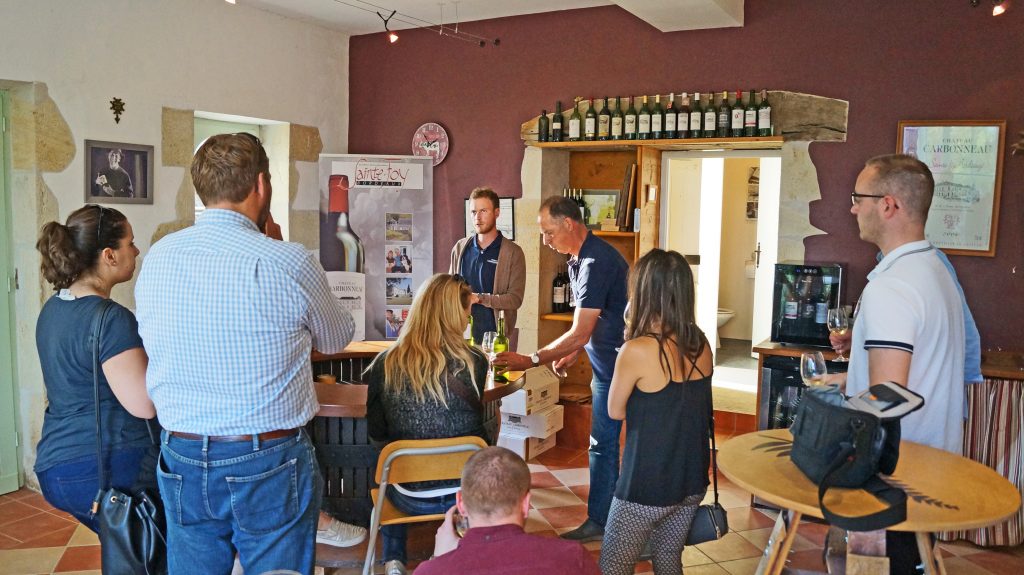 Pierre talked us through the wines on offer, the different blends, aging processes and the evolution of the Carbonneau brand. Wilfred and Pierre then opened bottles of Lulu, Margot (named after their daughters), Classique and Sequoia wines for us all to sample. The Sequoia stood out for its distinct toasted and woody notes which we learnt was due to the oak barrels the wine is aged in. The Sequioa wine has been picking up awards since 2009 and is available here at The Duke and at all our sister pubs.
Chateau Carbonneau wines are currently enjoyed across the world, it was entertaining to hear about a recent request from a Japanese merchant who wanted to visit. The merchant stated that he enjoyed the wines very much which surprised Wilfred and Jacqueline as they don't currently export to this country, directly anyway!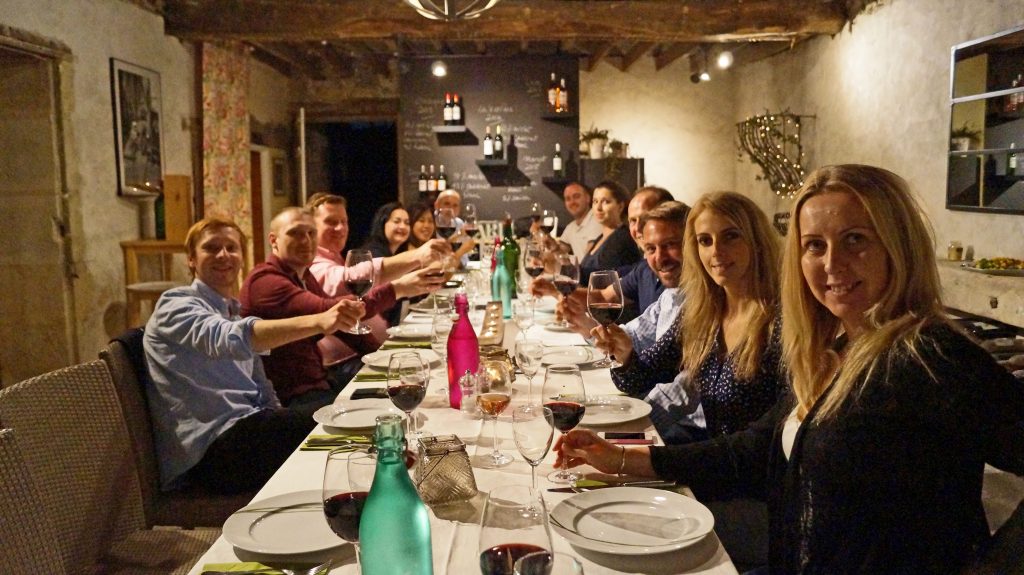 The chateau currently operates at an output of 75,000 bottles per year, with a maximum output of 120,000. In addition to the vineyard, Wilfred also keeps cattle which you can see from the chateau windows. We were fortunate enough to eat some of their steak which Pierre cooked on a BBQ using dried vines collected over the years and enjoyed a 2001 vintage Classique during dinner, the perfect way to end the tour!
We're currently offering you the chance to win a stay at the Chateau Carbonneau for two simply by enjoying two bottles of their wine; with each bottle you buy, you will earn a stamp. When you have two stamps we will enter your ticket into the draw which we will announce in December!
What will your first choice be?