Things to do in the Surrey Hills
The Stag on the River is set in the Surrey Hills, an area of natural outstanding beauty.  We have put together a list of great days out in the local area, and even some activity packages you can book with us to make the most of your stay.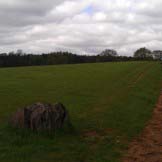 A Delightful Local Walk
The Stag is positioned perfectly in order to make the most of many wonderful walks in and around the surrounding surrey area. We have taken the opportunity to put together some directions to take you on a 4.5 mile (7.4km) tour through the area.
Click here to download the PDF
To book this package please contact us >
bookings@stagontherivereashing.co.uk
Tel: 01483 421568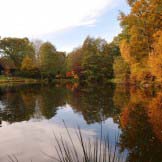 Fly Fishing
We have partnered with Frensham Trout Fisheries to offer a fantastic day's Fly Fishing at Robin's Wood Lakes.  It's a wonderful way to wile away a day, with its 6 lakes situated on the Surrey / Hampshire borders, in a wooded valley, well away from the hustle & bustle. Drive along the winding track for 1/4 mile – you first come to Kingfisher Lake (where kingfishers abound). The waterfall tumbles into Whitmore Vale Stream (full of wild brownies). Continue on 200 yards up into the car park adjacent to 'The Nest' (wooden clubhouse) with a vista of Robins Lake, some 2 acres of crystal clear water.
Contact The Stag on the River to book – prices start at £80 for two with a picnic hamper for your day.  Tuition can be arranged.
To book this package please contact us >
bookings@stagontherivereashing.co.uk
Tel: 01483 421568