Beer and Food Pairing Evening
Thursday 16th October 2014
Join us on Thursday 16th October, when we will be hosting an exciting beer and food pairing event in association with the wonderful Hog's Back Brewery to raise money for Phyllis Tuckwell Hospice in Farnham.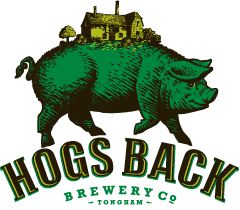 The evening will kick off at 7pm with canapés and drinks (perfectly matched of course) followed by a dinner and drinks combination that our chefs and Hog's Back Brewery have developed together and will talk you through on the night.
All profits from ticket sales will go to Phyllis Tuckwell Hospice, along with money raised from the charity raffle on the night. Phyllis Tuckwell Hospice is the only adult Hospice caring for terminally ill people and their families across the whole of West Surrey and part of North East Hampshire, both at the Hospice and in the community.
For many patients, when a cure is not possible, hospice care offers a more dignified and comfortable alternative to spending time in the impersonal and noisy environment of a hospital. Our care helps patients manage pain and improves the quality of life for both the patient and their family.
Seeking care through our Hospice isn't about giving up hope or hastening death, but rather a way to get the most appropriate care in the last phase of life…because every day is precious.
 Tickets £40 per person
For more information and to purchase your tickets, contact